Value Creation


Car Electronics
Segment Overview
The Car Electronics segment began with the manufacture of regulators used for the control of motorcycle battery charging. Products for motorcycles still account for more than 80% of segment sales. Our mainstay electronic control units (ECUs), which help to control motorcycle engines, are widely used in motor scooters in Asia, and our regulators are used worldwide. We also manufacture inverters for portable engine generators, converters used in electrified vehicles and other products, providing products to the motorcycle, four-wheel vehicle and general-purpose machinery industries.
Percentage of total net sales (Fiscal 2021)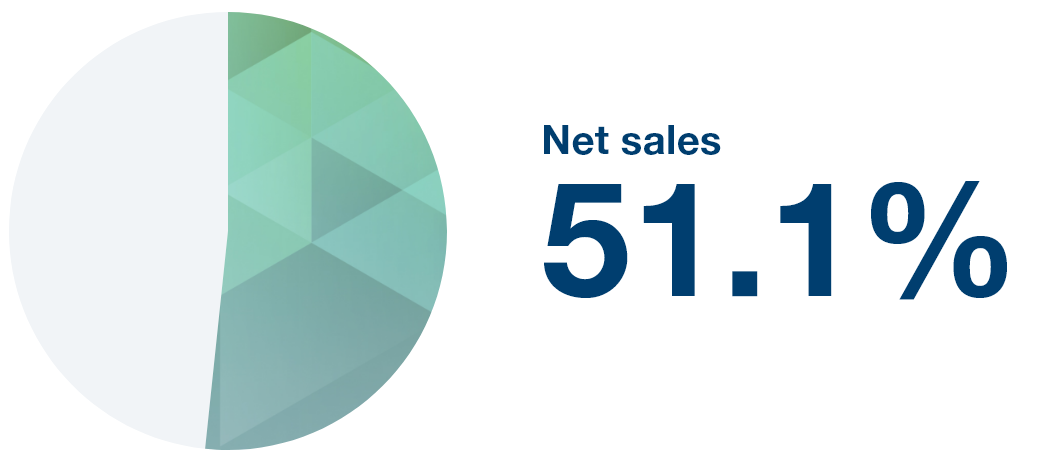 R&D
In the motorcycle field, to advance decarbonization, we developed technologies to meet the OBD II environmental standard. We also developed control software to improve the drivability of electric vehicles and developed a low-cost terminal block to improve structural resistance to environmental damage.
In the automobile field, we advanced the development of 2 kW DC/DC converters as well as the development of a transformer (a component for the DC/DC converters) offering highly effective heat dissipation and electric insultation and able to withstand vibrations. We also implemented technological development aimed at automating production lines and expanding our lineup of power sources.
In the general-purpose field, we advanced the development of inverter control technologies and considered implementing model-based design using simulations.
In addition, we advanced the development of elemental technologies related to screw tightening and laser soldering, making preparations to apply these to product design.
Capital Investment
Segment capital investment was aimed mainly at expanding production capacity at Okabe Shindengen Co., Ltd. and Pt. Shindengen Indonesia in order to expand business in the four-wheel vehicle field.
R&D and Capital Investment (Millions of Yen)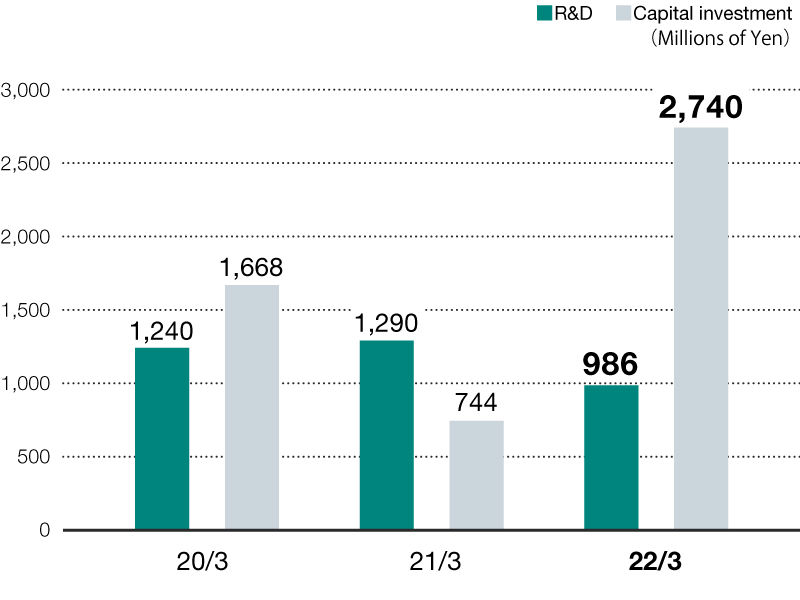 Review of the 15th Medium Term Business Plan
We established the 15th Medium Term Business Plan based on the understanding that our growth markets would be the Asian motorcycle markets. These include Indonesia, the largest economy in the ASEAN region, and India, which is seeing rapid economic growth. However, in fiscal 2019, the ASEAN and Indian economies stagnated, and in fiscal 2020 and 2021, markets were affected by the global COVID-19 pandemic and component shortages, leading to major decrease in the numbers of motorcycles and four-wheel vehicles sold. As a result, total net sales for the three years of the Medium Term Business Plan fell short of the target. In contrast to motorcycle markets, however, the portable engine generator market was relatively firm.
The 16th Medium Term Business Plan
Opportunities and Risks in the Car Electronics Business
Opportunities

Increased volume of electrification-related components for motorcycles and general-purpose machinery due to tightening environmental regulations
Growing DC/DC converter demand due to the spread of electrified vehicles

Risks

Decreased volume of engine-related components due to the electrification of motorcycles and general-purpose machinery
Growing development burden due to the shift from single component supply to multifunctional system unit development and unit security enhancement
Car Electronics Business Strategy
1. Earnings structure construction
Expand the customer base:

Expand sales of regulators and ECUs for motorcycles to new customers.
2. Building a foundation for expansion of growth businesses
Expand sales in the four-wheel vehicle market:

Proactively take part in the electrification plans of hybrid (including plug-in hybrid) and electric vehicle manufacturers to develop products.
3. Focusing resources on product groups that can reduce greenhouse gas emissions
In ten years, sales of current mainstay products for motorcycles and general-purpose machinery engines will decrease, while sales of electrification-related products will rapidly expand.

Focus on the development of such products as motorcycle motor drivers using power devices manufactured by the Electronic Device segment as key parts; bidirectional inverters that use power source technology (one of our core technologies); and external chargers and other electrification-related products for use with battery energy supplies.