Even more carefully examining information offering diverse viewpoints to enhance the quality of decision-making processes.
Hideyuki Hashimoto
Independent Outside Director
Q1
In terms of corporate value, how do you evaluate the results of the 15th Medium Term Business Plan, including business structure reforms?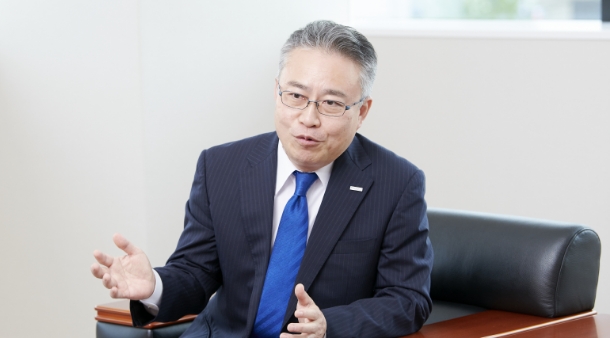 There are many ways of thinking about corporate value, including economic and social value. Looking back on the past three years, in terms of economic value, Shindengen's total market capitalization growth did not particularly stand out from that of competitors or the Nikkei average on the whole. However, since the November 2020 business structure reforms, Shindengen's total market capitalization has been improving. Given that and other factors, I think that Shindengen's economic value is increasing and is promising going forward.
Looking at social value, in terms of non-financial information, I think that Shindengen's environmental and social value increased significantly with the move to the environmentally friendly Asaka Office and changes to be more employee-friendly, such as the use of remote work. Currently, the number of employees who can come into the office is restricted to around 50%. While this has reduced dialog with employees, I nevertheless feel that it has been positive overall.
Q2
Please tell us about the progress of governance reforms.
Shindengen established the Nomination and Compensation Committee in November 2021 and has set out major policies and rules. Shindengen previously left nomination up to the president. Under the committee, going forward, we aimed to advance nomination more rationally, gathering wide-ranging information through a highly transparent process. Of course, it's hard to make progress speaking only in abstract terms, so the committee has worked to define a concrete picture of the kind of candidate we are looking for as we advance this process.
We discussed several times how to define the requirements for president in terms of the keywords used in the skill matrix, eventually reaching a conclusion, albeit provisional. Going forward, based on the keywords we have identified and the outlook for the Company in 10 years and in 20 years, we are entering an important phase of discovering and selecting successor candidates, and even considering candidates from outside Shindengen.
In addition, we increased the number of outside Audit & Supervisory Board members and, in terms of gender diversity, added a female outside Audit & Supervisory Board member and a female outside director.
Q3
Could you reflect on your overall impressions of fiscal 2021?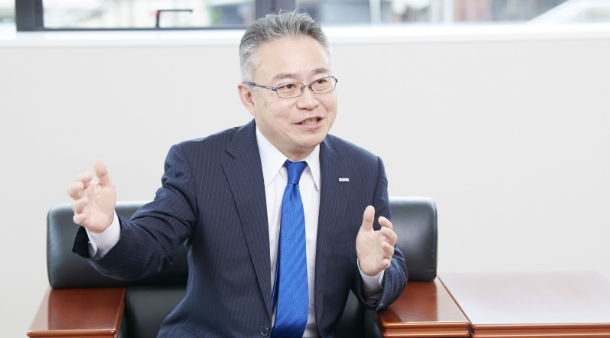 The February 2022 Russian invasion of Ukraine caused a temporary slowdown in the worldwide push toward decarbonization, forcing a return to coal-fired thermal power generation, which emits large volumes of greenhouse gases. In addition, there are efforts to pull the semiconductor industry, Shindengen's business domain, into the United States. In light of this, I felt that we entered a new stage in which business strategy and decision making can no longer be focused simply on growth. That's no longer viable. I regret that, as an independent outside director, I was unable to adequately read the changes in the global political and economic landscape to provide the president with input that would yield new insights.
At the same time, Shindengen's norms are in many ways distinct from the norms of society at large, so I think that we outside directors have an important role to play in correcting such biases to ensure accurate decision making. Also, when developing strategy, it is important to prioritize process during decision making. As such, when doing so, we must carefully evaluate whether the information we have is sufficient. I think that this approach is key to consistency with the idea of business judgement rule in corporate law.
Q4
Do you have any message to stakeholders?
Observing the response to the UK Corporate Governance Code, the number of companies with numerous "explain" items was greater than I expected. This made me think that the natural way of dealing with a governance code is to explain non-compliance as needed at first, and shift to compliance within three to five years. Given this, the high rate of rapid compliance in Japan feels somewhat questionable.
Similarly, response to and disclosure of information on social issues is increasing important, but I doubt that companies can respond to new disclosure frameworks in just a year or two. In particular, disclosure of Scope 3 greenhouse gas emissions, encompassing emissions throughout the supply chain, requires companies to build smooth, ongoing relationships with their business partners. One listed Japanese company said that their initiatives on this 10 years ago were now paying off. Indeed, I think that this is an area in which to advance on a medium-term basis, working on decade-long timespans. The ideal approach is to implement mechanisms and strategies thoroughly and patiently, taking time to get the key players, employees, on board.
I hope to promote long-term, constructive dialog with stakeholders, mainly focused on disclosure in the area of finance and accounting, my area of skill on the skill matrix. I look forward to hearing from you.
Building an ESG management framework in dialog with stakeholders to realize sustainable growth.
Akiko Shigemoto
Independent Outside Director
Q1
Could you tell us about the role expected of outside directors and your approach to that role?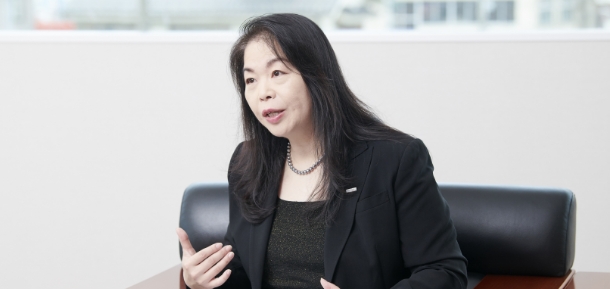 My background is in corporate financial analysis at a U.S. financial institution and in investigation at the Financial Services Agency, and I am now engaged in research and teaching at Waseda Business School in the specialized field of corporate responsibility and sustainability in business. As an independent outside director at Shindengen, I will monitor business execution, offering corrections and advice regarding areas that need improvement. At the same time, I hope to help Shindengen incorporate ESG management, my area of expertise, into its corporate strategy. Specifically, I aim to focus on CSR and stakeholder management based on business ethics and enhance dialog with stakeholders from a global perspective while working with the Company to foster a positive corporate culture.
Q2
Please tell us your thoughts about the challenges and risks related to increasing the Shindengen Group's corporate value based on your area of expertise.
Enhancing the value of human capital is one challenge that must be addressed to increase corporate value. As such, several things are key: talent management, flexible human resource allocation, as well as organizational structure and culture to bring out the latent talents of diverse human resources. I hope to quickly determine how Shindengen is currently performing in these areas. In addition, in terms of diversity, I will be looking for opportunities related to the professional success of woman and underutilized talent.
As for risks, I am interested in employees' organizational mindsets. I will carefully examine such issues, focused mainly on the professional fulfillment of employees. Neglect or failure in this area can sow the seeds of a wide range of risks.
In addition, through dialog with the relevant people in the Group, I want to learn about relationships of trust between employees and corporate management, and assess whether management is being implemented with precision in each division and location, offering advice as needed.
In all of this, it is vital that employees are able to engage in their work based on a full understanding of the intention and purpose underlying the medium-term plan and long-term vision created by management. I hope to offer advice in this regard.
Q3
Is there anything you want to especially focus on over the next year?
In terms of stakeholder engagement, I seek to increase the trust of institutional and other investors. Through dialog, I will work to communicate Shindengen's medium- and long-term potential, so that their expectations will align and, as a result, business partners and local communities will also see that Shindengen has changed for the better.
To this end, proactively engaging in dialog with diverse stakeholders and listening to a wide range of opinions is crucial. I will also pay close attention to the flow of information to examine whether or not such opinions are reaching management, and whether they are being properly utilized in actual operations. When the necessary information does not reach decision makers, it can lead to the emergence of reputational risks, damaging trust in ways that take tremendous work to repair. Of course, too much risk aversion, be it reputational or otherwise, is also a problem, so I will strive to find the right balance to contribute to swift, accurate decision making.
Q4
Do you have any message for stakeholders?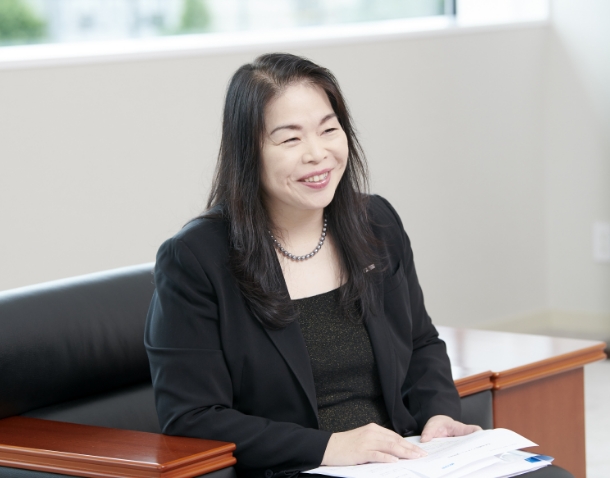 Thinking about ESG issues, for governance, most concerns can be adequately dealt with by setting up systems appropriate to a company's size and resources within the frameworks of domestic rules. When it comes to environmental and social considerations, however, companies face strong societal demands to address problems of global proportion, like climate change and human rights issues, as outlined in the Sustainability Development Goals and Paris Agreement. No one company by itself can address human rights issues in the supply chain—doing so requires information sharing with industry associations and other actors. Identifying issues in this way to build a responsible ESG management system is how companies can truly achieve profitable and sustainable growth.
It is vital to not implement ESG management in form alone, overly focused on compliance with various guidelines. Rather, companies must do so in substance, creating systems that increase employee motivation. Prioritizing the allocation of management resources to this end and then advancing disclosure as needed seems to me the correct order to go about this.
Only with such a foundation in place can we pursue organizational activation, value creation through innovation, and the return of that value to stakeholders. This is why I hope to help Shindengen quickly build an effective ESG management system.