Our Businesses
From R&D to Manufacturing and Sales
The Shindengen Group is currently engaged in the R&D, manufacture and sale of semiconductors, electronics parts, and power supplies in 15 countries and regions around the world.
* Japan, South Korea (Seoul Office), United States (SAI), Singapore (SSP), United Kingdom (SUK), Germany (SUK), Hong Kong (SHK), Taiwan (SHK Taiwan Representative Office), China (SSE, GSE), Thailand (SDT, LSD), Indonesia (SDI), Vietnam (SDV), India (SIP), Philippines (SDP) and Laos (SLC)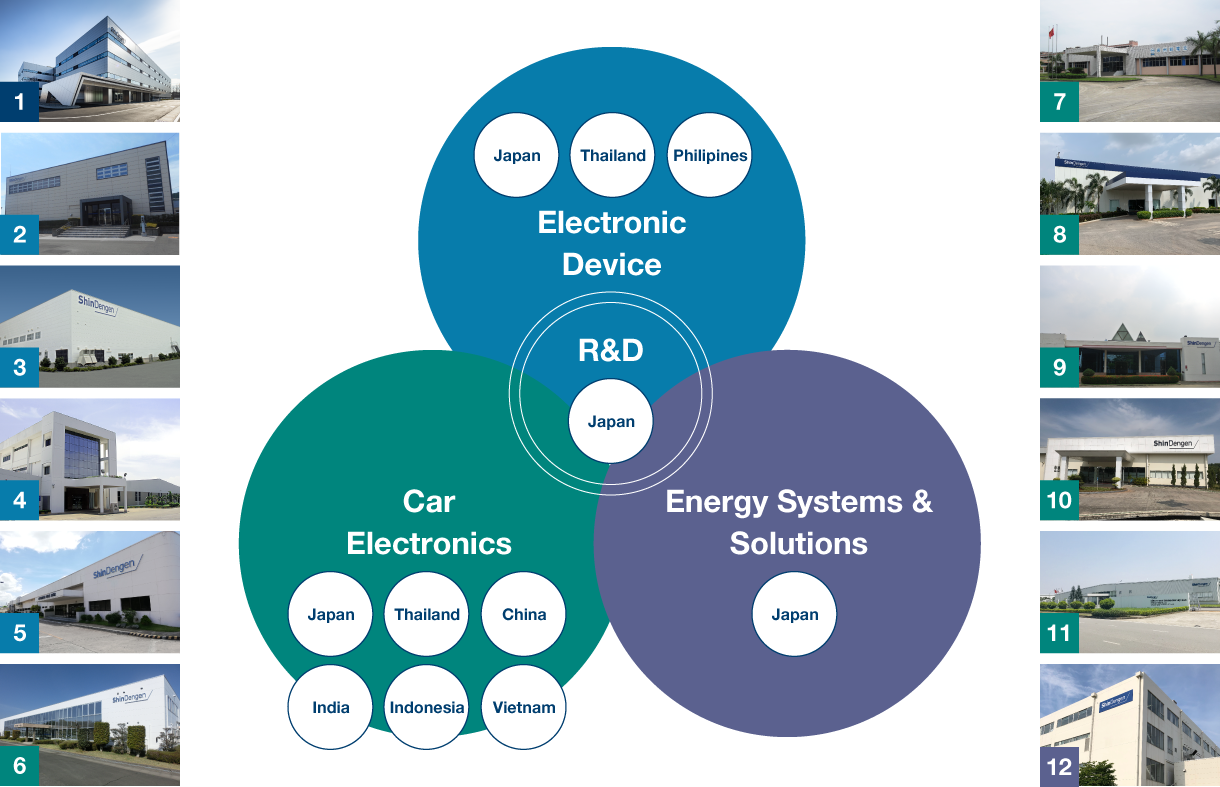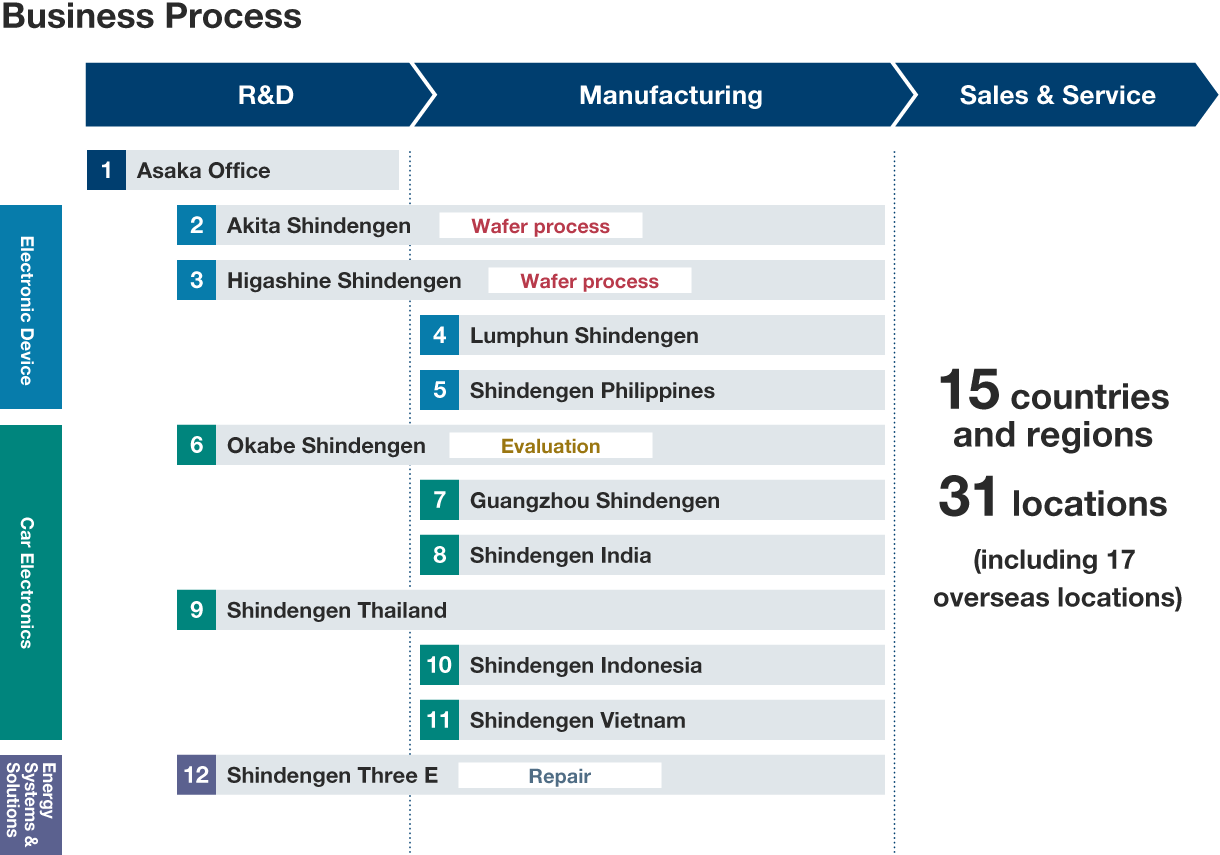 Our Main Products
Electronic Device
The Electronic Device segment produces diodes, thyristors, MOSFETs, high voltage power ICs and power modules, among other products.
■Main Products and Markets
Products
Markets

Bridge diodes
High-speed rectifier diodes
Thyristors
SIDACs
Power MOSFETs
Power ICs
Power modules

Mobility (four-wheel vehicles)
Industrial equipment (factories)
Home electronics (major consumer appliances, air conditioners, lighting, etc.)

Composition of Sales by Market

Non-consolidated

Mobility ... 36.5%

Home electronics ... 32.8%

Industrial equipment ... 23.4%

Other ... 7.3%
Car Electronics
The Car Electronics segment produces motorcycle products, four-wheel vehicle products and general-purpose inverters, among other products.
■Main Products and Markets
Products
Markets

Motorcycle products
Four-wheel vehicle products
General purpose inverters
Quick chargers for EVs

Mobility (motorcycles, four-wheel vehicles)
Generators

Composition of Sales by Market

Non-consolidated

Motorcycles ... 72.8%

Four-wheel vehicles ... 11.6%

General-purpose inverters ... 15.6%