Our ESG Management


Dialog with the Outside Directors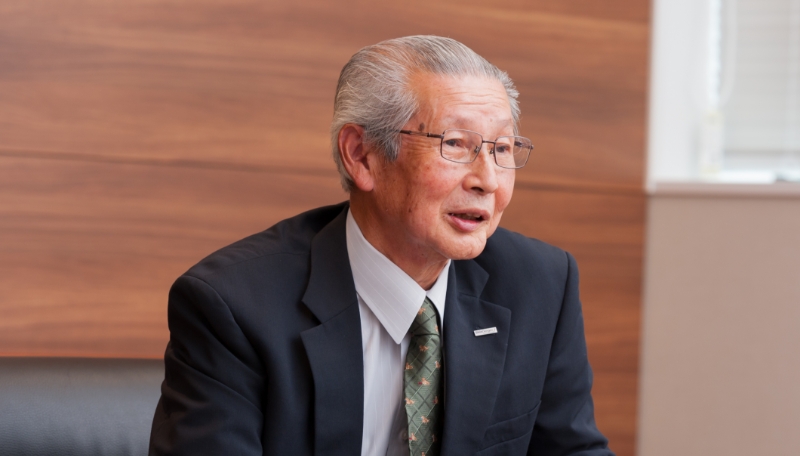 The rise of EVs and the SDGs will bring enormous business opportunities for Shindengen.
Outside Director Ichiro Yamada
---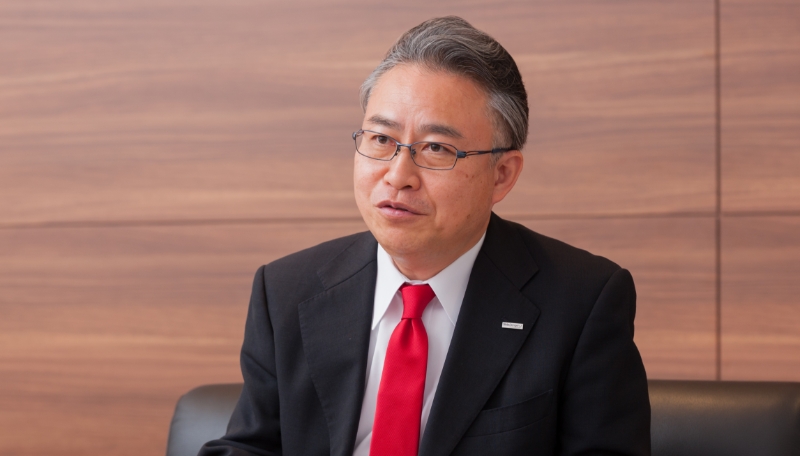 Maximizing management efficiency and earnings in line with the needs of the carbon neutral era
Outside Director Hideyuki Hashimoto
Q1
How do you think the business structure reforms currently under way will impact the Shindengen Group's corporate value?
Outside Director Ichiro Yamada: The deterioration of the business environment caused by the COVID-19 pandemic was the immediate trigger for the business structure reforms, but profitability had been on the decline before the pandemic, and I think that Shindengen was eventually going to have to implement reforms regardless.
In particular, I think that reforms aimed at reorganizing the development framework and revising production systems will contribute greatly to corporate value enhancement, because making the development framework more efficient will help accelerate future-oriented product and technological development. This especially applies to next-generation power devices, sensor devices and other base technologies. I think it will also help to advance the development of new business domains that will be on par with the Electronic Device and Car Electronics businesses. Shindengen has already launched the new Future Product Development (FPD) Department, charged with developing next-generation products, so I have great expectations.
In terms of revising production systems, digital transformation (DX), including IoT, AI and big data, is a major priority in manufacturing industries. I hope to see Shindengen realize greater sophistication and innovation in its production systems through the implementation of DX.
Outside Director Hideyuki Hashimoto: I agree that reorganizing the development framework will have a major impact on corporate value. Bringing together the functions previously divided between the Otemachi Head Office and the Hanno Factory at the new Asaka Office will facilitate efficiency improvements. The new facility is designed not only to improve working conditions, but to reduce environmental burden, and I'm sure it will contribute greatly to both increasing development efficiency and the sustainable growth of Shindengen's businesses.
Amid the extraordinary circumstances of the COVID-19 pandemic, Shindengen has sped up decision making and reforms, which I think has also increased corporate value. Going forward, I will be paying close attention to Shindengen's efforts to disclose non-financial information (including that about environmental burden, responding to social issues and corporate governance) and to how Shindengen leverages such considerations to maintain and improve its competitiveness.
Q2
What are the main opportunities and risks you see for the Shindengen Group in the post-COVID world?
Yamada: In the post-COVID world, decarbonization and the green economy are expected to become key topics. The shift to EVs presents tremendous opportunities, as does the expansion of products and business related to the Sustainable Development Goals (SDGs). I think there is great promise in the mobility market and industrial machinery market, which are already key business areas for the Shindengen Group.
However, the ideas of decarbonization and the green economy are already gaining traction around the world, and intense competition is expected in both markets. To take advantage of this opportunity, Shindengen will, as I was saying, need to achieve greater sophistication and innovation in its productions systems, making DX an urgent concern. In fact, delay in implementing DX could be a major risk.
Hashimoto: The shift to EVs and other eco-friendly vehicles in the mobility field will increase the number of semiconductor products used in vehicles by an order of magnitude and is expected to drive strong demand for DC/DC converters and other electronic parts. In the carbon neutral era, it will be essential for Shindengen to reaffirm its mission and proactively find ways to apply it to new business opportunities.
Shindengen has launched the FPD Department, beginning new initiatives to develop next-generation products that are a decade ahead. The Company is seeking to get out of grinding competition with companies offering similar value and shift instead toward more consistently unique and differentiated development. With the many opportunities this approach entails come many risks, but I think it will be crucial to invest in new business this way, thinking of it not as a cost, but as sowing the seeds for future growth.
Q3
What do you focus on as you carry out your roles as outside directors of the Shindengen Group?
Yamada: I have sought to leverage my personal experience in both corporate and academic research and development. I provide advice and suggestions regarding technological development strategy for the Shindengen Group's main business areas, including power devices as well as power supplies and systems. In particular, I strive to raise questions to promote multifaceted discussions about the development of base technologies that will give the Group a greater market edge in the future.
Going forward, I aim to support the development of future-oriented base technologies and next-generation products. At the Board of Directors meetings and other meetings related to technological development, I will do my utmost to promote active discussion of topics in this area, including development trends among competitors.
Hashimoto: Given my qualifications as a certified public accountant and tax accountant, I believe that Shindengen's stakeholders expect me to provide oversight and advice with a focus on internal and corporate governance. In particular, I have been focusing on monitoring the effectiveness of internal controls during the COVID-19 pandemic as well as the preparation and appropriateness of financial statements during this time of emergency. With regard to business strategies and plans, I place priority on checking and monitoring the appropriateness of long-term management, including ensuring that the numbers are rational, the logic checks out, and the timing of execution is appropriate.
Going forward, I intend to also dedicate efforts to providing oversight and advice about advancing further improvements after the current business structure reforms are completed and strategically taking risks from a decade-long perspective.
Q4
Do you have a message you would like to share with Shindengen's stakeholders?
Yamada: The COVID-19 pandemic has revealed many vulnerabilities in society and in business. Companies are being called upon to both build strong profit structures that are resilient to global crises like pandemics and to contribute to the resolution of such crises. In that regard, I am confident that Shindengen is on the right track. The current business structure reforms are aimed at building a revenue structure that will be resilient to changes in the market environment, including global crises, and Shindengen's energy technologies will contribute to addressing the unprecedented global crisis of climate change.
In addition, the Asaka Office has finally opened, with office spaces and laboratories outfitted with the latest equipment. Employee feedback has been overwhelmingly positive, and I think that Shindengen's stakeholders can expect the new facilities to contribute to further business development.
Hashimoto: I think that the launch of the FPD Department is a very positive step. Through free and open discussion that goes beyond mere formalities as well as constant efforts toward real, substantive development, the department will help to foster a new development culture. In addition, bringing people who are full of ideas together will facilitate more multifaceted problem solving, leading to synergies in technological and product development. The process of working to make a leap forward will inevitably include failures, and it is important not to get bogged down or discouraged when this happens. I hope that Shindengen will be unafraid of failure and take on new, ambitious challenges.
The Board of Directors has an open atmosphere where diverse opinions can be freely expressed, and I think it is currently quite effective. Shindengen's purpose is maximizing energy conversion efficiency for the benefit of humanity and society. I hope that we can evolve the Company's governance to promote effective discussion aimed at achieving that purpose. I will do my part to help Shindengen effectively implement strategy targeting short- and long-term profit while further advancing constructive long-term dialog with stakeholders.